Description
Cannabuddy has come out with a CBD full-spectrum CBD oil to help us relax at the end of the day, this CBD oil promotes a healthy sleeping cycle. As this product is full-spectrum it contains cannabinoids other than CBD, these cannabinoids are found naturally in the cannabis plant and work together with CBD to enhance its effects on our bodies, this is known as the entourage effect.
How Cannabuddy Sleep CBD Oil Works
Cannabuddy sleep has been paired with terpenes know to help promote calm, relaxed, and sedative properties. These terpenes are Myrcene and Linalool.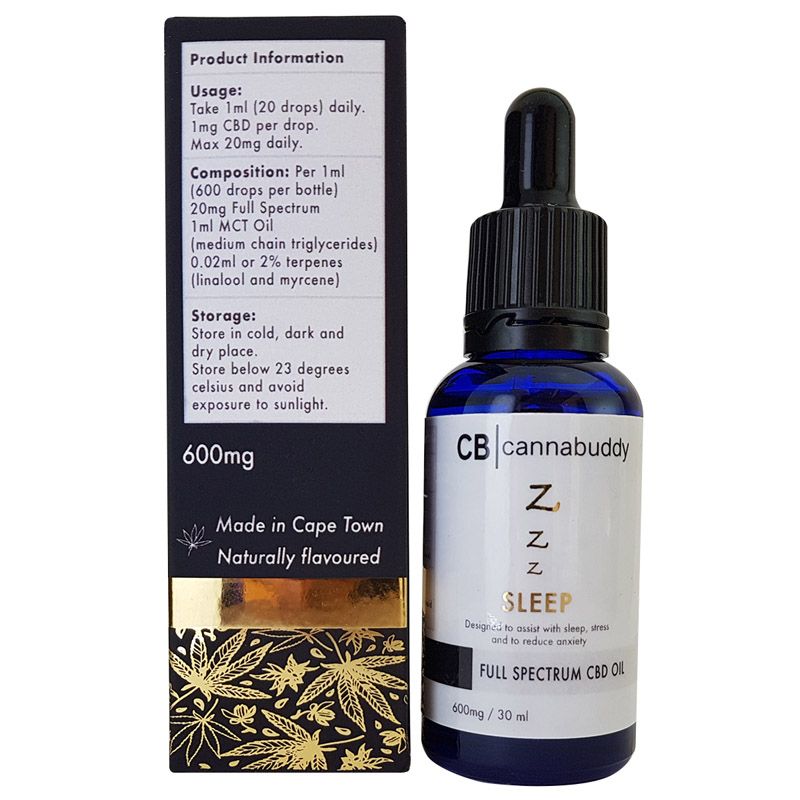 Myrcene
This is the most common terpene found in cannabis. It has a long history of being used to help aid sleep and promote a relaxed state.
Linalool
This terpene can be found in Lavender and Birch Bark as well as cannabis. It has been used in traditional medicine practice for its sedative, anti-epileptic, and calming properties.
Dosage
It is recommended not to exceed 20mg of CBD daily. This product contains 600mg of full-spectrum CBD with added terpenes in the form of Myrcene and Linalool to help promote a relaxed mind and body.
take 1 ml (20 drops) daily
1mg CBD per drop
Max 20mg daily
600 drops per bottle
2% terpenes